Memberships with a built-in bonus.
Costco is always looking for ways to reward its members. That's why now through 12/31/19, you will receive a Costco Cash Card when you purchase a new Costco Membership.
Gold Star Members – receive a $10 Costco Cash Card
Executive Members – receive a $20 Costco Cash Card
Join the 93 million Costco members who've already said yes to shopping smarter with low everyday prices on quality brand-name products and exclusive member services.
Offer expires 12/31/19.
Costco Cash Card only good at Costco.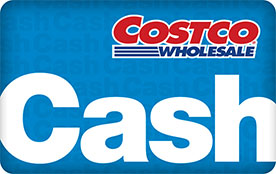 join today