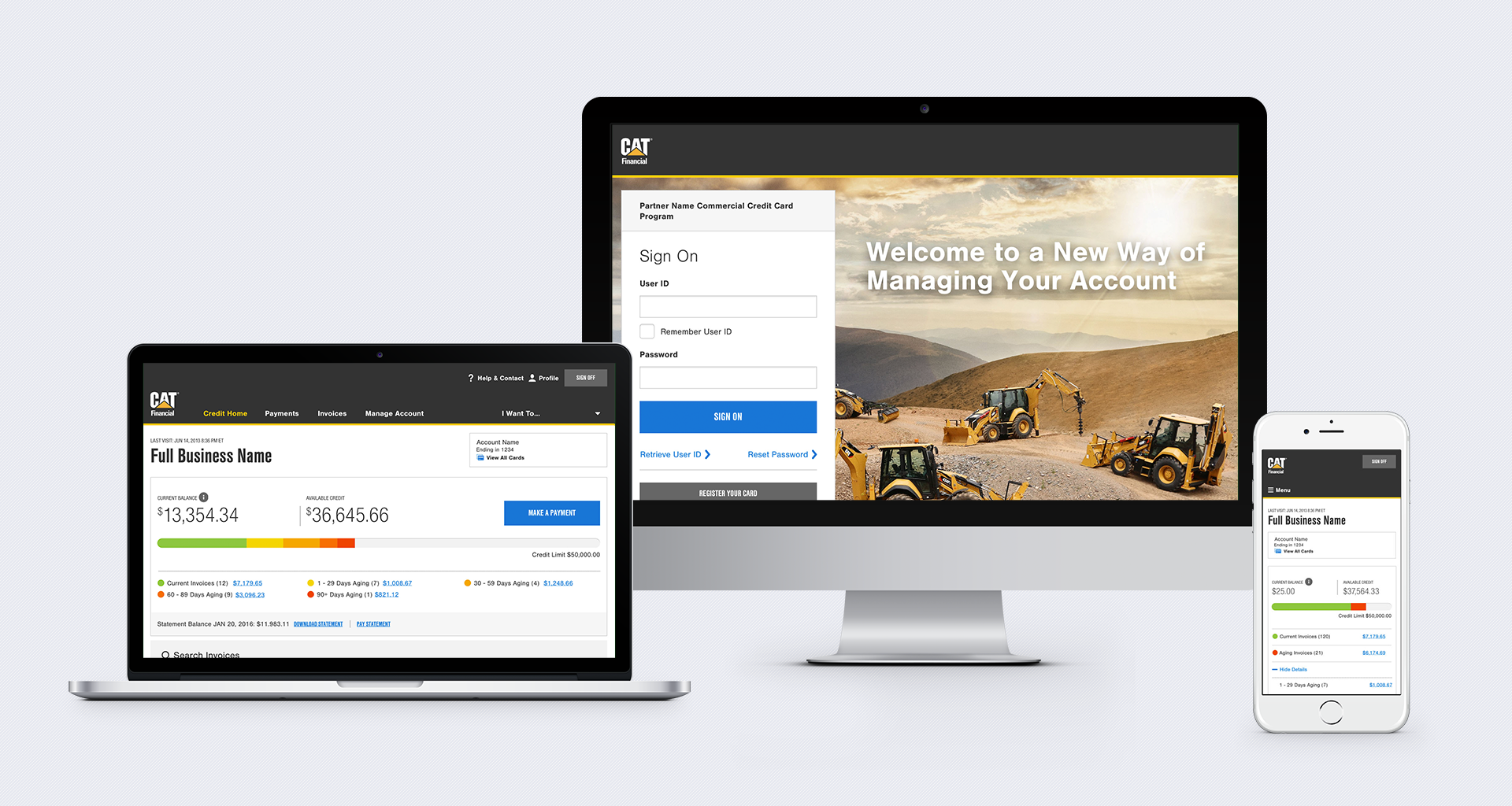 Welcome to your new account online experience. To get started, please register with your existing card or account number, business name and zip code.
Not an Invoice Account customer? Go to Cat Revolving Account
If you have created a new User ID and registered since August 27th, just log in.
---
Bienvenido(a) a tu nueva experiencia de cuenta en línea. Para comenzar, regístrate con tu tarjeta o número de cuenta existente, nombre de la empresa y código postal.
¿No eres cliente de una Cuenta Invoice? Ir a Cuenta Rotativa Cat
Si creaste una nueva Identificación de usuario y te registraste desde el 27 de agosto, solo ingresa.